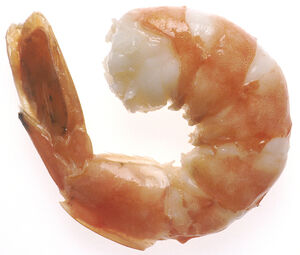 Japanese name
Edit
About shrimp
Edit
Shrimp are small, krill-like animals that roam earth's seas. Shrimp usually average in size between ½ inch to 3 inches long. They have tiny legs and are pink in color. They can live in both freshwater and salt water. They are a big source of food to whales and large fish, as well as humans.
Eating sustainably
Edit
Ad blocker interference detected!
Wikia is a free-to-use site that makes money from advertising. We have a modified experience for viewers using ad blockers

Wikia is not accessible if you've made further modifications. Remove the custom ad blocker rule(s) and the page will load as expected.