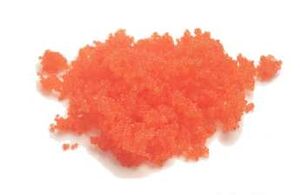 Japanese Name
Edit
About Smelt Roe
Edit
Smelt, or capelin roe, is a popular item in sushi restaurants, though the meat of the fish itself is rarely used. Some restaurants serve flavored varieties of masago, distinguished by their different colors. The roe is very crunchy and reddish orange in color.
Eating Sustainably
Edit
Ad blocker interference detected!
Wikia is a free-to-use site that makes money from advertising. We have a modified experience for viewers using ad blockers

Wikia is not accessible if you've made further modifications. Remove the custom ad blocker rule(s) and the page will load as expected.