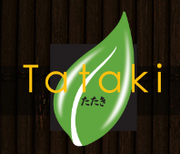 San Francisco's
Tataki Sushi
takes a policy position front and center on their website:
"If we are to preserve the art of sushi, we must also safeguard the health and biodiversity of our oceans. With this in mind, we strive everyday to integrate the concept of sustainable dining into our menu options."
Albeit, their culinary creedo is cozied as a mission statement but the effect is the same –if you're going to prepare and serve sushi you have a choice to either do it sustainably or wreak havoc on the environment for the sake of a tuna roll.
As Traci Hukill recently reported at SantaCruz.com, awareness of sustainable sushi has been spurred by the Monterey Bay Aquarium's Seafood Watch program, which launched a sushi guide as a companion to its known Seafood Watch pocket guide in October of 2009. Since then, both restaurateurs and patrons have been able to easily make informed choices about whether a fish should be in the ocean rather than on one's plate.
The guide is organized in lists, from "Best Choices," "Good Alternatives" and "Avoid" categories and "uses the Japanese terminology—key for sushi fans looking to lessen the impact of their choices," writes Hukill.
Tataki Sushi has embraced these notions and has tapped the talents of Casson Trenor – business development director of FishWise, a non-profit organization designed to improve the sustainability and financial performance of seafood retailers, distributors –as it's in-house "sustainability guru." As author of Sustainable Sushi: A Guide to Saving the Oceans One Bite at a Time, Trensor seems a wise choice to integrate green themes into the menu, or as Tataki Sushi declares on its site, "To showcase the beauty and delicacy of Japanese cuisine while respecting the sanctity and fragility of our environment."
Download the Monterey Bay Aquairum's Seafood Watch pocket guides and apps!
持続可能な寿司
Ad blocker interference detected!
Wikia is a free-to-use site that makes money from advertising. We have a modified experience for viewers using ad blockers

Wikia is not accessible if you've made further modifications. Remove the custom ad blocker rule(s) and the page will load as expected.